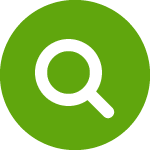 Be the Result of
Every Search
Your business needs to be online to get more customers. The question is how are you planning to do this?
Do you have a website?
Does your website contain effective keywords, market messaging and a call to action?
Can your website be easily viewed on mobile devices as well as desktop computers?
Are you listed on Google, Yahoo, Bing and other search engines?
Do you promote your business using blogs and social media such Facebook and Twitter?
Is your business listed on online maps?
Can you track visitors to your site?
Does your logo, brochure and business card designs match your website?
Do you wish to sell products online?
If you need answers to these questions, South Palm Graphics works with you so customers searching online readily find your products and services!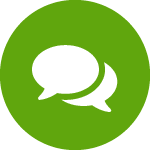 Create Your
Market Presence
From Boynton Beach, Delray, Boca Raton, Palm Beach County and South Florida, we use a three-step local market presence process that includes:
Designing and hosting your Website to create your online brochure,
Build your local market presence with Search Engine Optimization and social media, and
Modify, optimize and refresh your site to track results and keep your online business presence alive.
We work with you to understand your requirements and implement an Internet Marketing solution targeting to your customers in South Florida, the US and Internationally.

Our objective is simple, get your business on the top of local web listings, ensure customers receive a clear message about your product or service, and send a call to action to get new customers contacting you!